Meet Lorenzo Girones
Civil Litigation Lawyer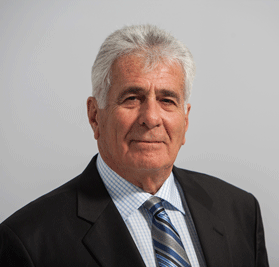 Called to the Ontario Bar in 1970 and appointed Queen's Counsel (now known as King's Counsel) in 1981, Lorenzo Girones has over 45 years of experience practicing in the areas of medical malpractice, personal injury, wrongful dismissals, corporate litigation and class actions. Lorenzo has been certified as a specialist in civil and criminal litigation by the Law Society of Upper Canada and he puts these specialized skills to work for his clients. His particular expertise is in jury trials.
Lorenzo obtained his Bachelor of Arts degree from Western University and his Bachelor of Law degree from the University of Toronto. He is a member of the Law Society of Upper Canada, the Canadian Bar Association, the Advocates' Society and the American Trial Lawyers Association.
Lorenzo's excellent litigation skills have been recognized throughout the country. The Canadian Bar Association, based on a survey of members, named him one of Canada's best personal injury lawyers. In 2007, Lorenzo was awarded the H. Bruce T. Hillyer Award, which is presented by the Ontario Trial Lawyers Association to the litigator who best represents the spirit of the Association by advancing the rights of individuals through the use of trial advocacy.
Lorenzo provides his renowned litigation skills to his clients throughout  province. He has appeared several times before both the Ontario Court of Appeal and the Supreme Court of Canada. While Lorenzo has the experience to effectively negotiate a settlement in your case, he also has the skills necessary to litigate your case through several levels of court. Put Lorenzo's advocacy skills to work for you and your family. Call to arrange for your free initial consultation today.